The Science Fiction & Fantasy Writers of America (SFWA) 2014 Nebula Award nominees have been announced. "The Nebula Awards are voted on, and presented by, active members of SFWA. Voting will open to SFWA Active members on March 1 and close on March 30.
"
The winners will be announced during the
50
th
Annual Nebula Awards Weekend to be held in Chicago, Illinois, June 4 through 7, 2015.
In the category of NOVEL, the shortlist consists of: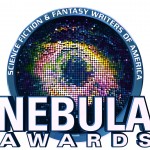 The Goblin Emperor by Katherine Addison
Trial by Fire by Charles E. Gannon
Ancillary Sword by Ann Leckie
The Three-Body Problem by Cixin Liu
Coming Home by Jack McDevitt
Annihilation by Jeff VanderMeer
The full list of nominees in all categories can be found at the SFWA site.
Which title would you vote for?